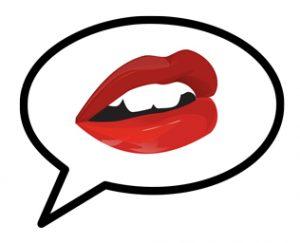 Human beings are inherently social animals. It is part of our basic wiring and the reason solitary confinement is such a dreaded punishment. As humans, we are both simultaneously compelled to seek out others to interact with and usually confused as exactly how to successfully do that. Is it any wonder that dating is a $1.3 billion  industry?  Relationships in real life tend not to flow as easily as they do in the movies. Missed connections, not knowing where to look, and failing to find the right fit for our needs are a common relationship complaint. Finding the right person(s) to connect with is often easier said than done, despite how much work we put into it.
Today we tackle how to meet potential kinky partners, the best way to respond to personal ads and dating as a polyamorous person. All of these are things that are, while completely doable, often stumbling blocks that people lack confidence about. Fear not! These stumbling blocks are all easily conquered.
---
How Does A Kinky Woman Not Get Discouraged By Dating?
"As a kinky woman, it is easy to get discouraged. Dating is hard enough as it is! Finding someone that has their life together and doesn't come with a lot of baggage already seems almost impossible, but they need to be kinky as well…if feels like I am fishing in such a small pond as to never succeed. How do I find someone that can meet all of my needs?"–Mission Impossible?

Nobody in their right mind would ever claim that dating is particularly easy. From an early age we are surrounded by movies, TV shows, and books that make it seem like a perfect partner is our birthright. With only a modicum of effort they will come tumbling bow wrapped into our lives. Then all we have to do is enjoy the happily ever after. Unfortunately, we venture into the real world and realize all those movies were a feel good fantasy.
The thing to remember is that dating has a 99 percent failure rate. The majority of dates that we go on are not going to work out for one reason or another. It is like trying on shoes. That pair hurts your feet. That style does not work for daily wear. That one isn't what you are looking for at ALL. We tend to forget all the time invested in trying on shoes that don't work because when we find the pair that fits perfectly, they flow into our life and we don't look back. Dating as a kinky person is no different. The right pair of kinky boots for you is out there. And you should not settle for anything less.
In your case, what you are looking for is no different than any other woman is looking for. You desire a compatible partner. You just have the one added factor that compatibility means that they need to be kinky. Thankfully, this is not an insurmountable factor. What it takes is being honest about your needs and not rushing into things that are not the right fit for you. Sometimes the craving to get our kinky itch scratched can cause us to leap before looking and we land in a brier patch full of regret.
Luckily for you, there has never been a better time or place to be kinky than right now. It used to be that kinky people had to place ads in the back of obscure newspapers, cross their fingers and hope for the best. It was a blind gamble. These days we have the internet as a resource and are no longer hidden in the shadows.
Sites like SwingTowns, FetLife, and Fetish.com enable you to find fellow kinksters locally and around the world. With the preponderance of traditional social media sites we are able to vet and research potential partners like never before. Want more ways to find a kinky date? Yes, there is an app (or two or three or four) for that.
As with all things your mileage will vary and you'll get back what you put in. You may visit all the sites and download all the apps and still not find that special someone. I wish I could tell you that it will be easy but I can't. If finding the right partner means enough to you, you just have to keep putting yourself out there and persevering through awkward first dates. Stay true to yourself and your needs. Eventually you will find the right pair of shoes for you.
---
Can You Give Some Etiquette Guidance To People Responding To A Personal Ad?
"The wife and I decided that we wanted to try a MFM and posted an ad. I thought the ad was very clear about what exactly what it was that we were looking for, but while it got over 150+ responses, less than 10 percent of them were able to follow our fairly simple request. Just wading through the spam was disheartening. Can you give would be responders some tips? The amount of time wasters makes us not even want to bother posting anymore."–Proper Personal Ad Etiquette

A couple clearly stating that they are down for play can be so exciting to some men that it is like throwing chum in the water…they are instantly reduced to a feeding frenzy that renders reading comprehension impossible. Even if they are not the right fit for the ad, they are just throwing their erections hopefully in your general direction and hoping to land in something. It can be discouraging to be standing under a hail of unwanted boners thrusting away in your general direction if that isn't what you are looking for.
I am going to take a moment to address all of those hopeful hard-ons. Men? Stop That! Reading comprehension, it is a thing. Read the ad. Thoroughly. If you are not the right fit for it, respect everyone's valuable time and don't throw your hat in the ring. No matter how tempting it may be. Even if you think that your genitalia is somehow so special and charming that exceptions will be made for it.
I know that saying that might not be enough to break through the hypnotic trance of hopeful hard-ons. Let me put it another way: When you respond to personal ads that you are not the right fit for, the overwhelmed poster can become discouraged from continuing to post ads and give up their search. They can tell their friends about how unpleasant the experience was, causing others to not post in the future. Your current thirst can cause a future drought. Don`t let your hunger now cause a future famine.
By respecting everyone's time, everyone wins. And there is more sexy time to go around. For everyone. Be respectful. Not thirsty. Best of luck PPAE. The right M for your MFM is out there for you and your wife. Hopefully the pelting rainstorm of ill fitting penis will slow down soon and you two will locate the one that works for you.
---
What Can A Married Poly Man Do To Better Navigate The Dating World?
"I am happily married and love my wife and we are also both polyamorous. We are at the point in our relationship where I feel comfortable in seeking out another partner, but I am finding it really hard to navigate dating as a poly person. Women seem very uninterested in attempting a relationship with a married man, but my wife has no problem in finding potential partners. What am I doing wrong?"–Poly Predicament

You are not doing anything wrong PP, I can promise you that. Let's put it in perspective. Whether a man is poly or monogamous, there is always going to be a glut in the market. No matter the particulars of the situation, women tend to find takers quicker than their male counterparts. That is how life works. But that does not mean you are out of luck. Far from it.
I actually had this exact same conversation with my husband as he prepared to enter the dating world after a 9 year abstinence. He was convinced that as a polyamorous married man (who was married to someone like me to boot) that nobody would ever be interested in attempting a relationship with him. There was many a late night pep talk with him as he prepared to take the plunge into the rough waters that is dating.
What I pointed out is that he is an intelligent and decent human that generally has his life together and does not bring a lot of baggage or drama to the table. And those are highly desirable traits, poly, married or otherwise. He took the plunge, went on multiple dates, some which worked, some which did not. He surprisingly found a porn star with commitment issues on Okcupid. That lasted a couple of months and then ended up with his current girlfriend of almost a year whom he met off of Tinder.
His worry that nobody would want to date a married man was completely unfounded. He and his girlfriend are extremely happy together. As long as you are honest and clear in your communication, there is a fit for you out there. Polyamory is actually much more common than people may first realize and if you bring a dateable self to the dating pool, you will eventually find yourself with the right person for you. I speak from personal experience.
Keep it Kinky My Friends,
RDG
Want to add your own insight to the conversation? Leave a comment below.
Have a question that you want answered in the Dirty Talk Advice Column? Contact Rain here.
OR