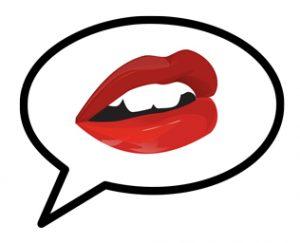 While the questions I get asked cover a wide range of topics, from sex to poly to relationships, this week they seemed to be mostly BDSM based, so let's go explore some kinky corners. If there is one thing I am passionate about, it is kinky play. There are all sorts of interesting things in lurking in the darker corners of human sexuality–and I like the interesting things.
Disclaimer: all the links below are affiliate links. Information about my affiliate partners can be found HERE.
---
How Can I Become A Better Submissive?
"Do you have any tips on how I can surrender into submission completely? I have tried and failed so many times. How do I get into a submissive headspace?"–Craves To Submit
Submission is a completely mental thing, and it takes a willingness to let go completely to get there. If you keep trying to enter into a

submissive headspace and failing, it is because you are not letting yourself go there. Not letting yourself enter a submissive headspace is a trust issue.
You have to examine your trust issues when it comes to submission. Is it because you do not trust your play partner(s)? Is it because you are afraid of what could happen once you become vulnerable? Is it because you are worried about suffering from sub drop the next day?
Only you can answer what your particular mental block to lowering your walls and entering a fully submissive space happens to be. I can completely understand how challenging it can be to get there. You have to literally trust your Top with your life, and that is not an easy thing to achieve. We are naturally wired to protect ourselves. The submissive headspace directly challenges this natural wiring.
---
How Can I Have Kinky Play Without Any Marks?
"I am kinky but am not in a position to have any marks. Do you have any tips for discrete play that will not leave marks?"–No Evidence

It is a common mistake to think that all kinky play is impact play that leaves marks, The truth is that there is a wide range of BDSM that is mark free. Now if impact play is what you crave, but you can't have any marks left behind, there isn't much I can do for you. Any impact or rough play carries the possibility of potential marking except bastinado (foot torture). The marks from bastinado fade extremely quickly although, you might find it inconvenient to walk for a short period of time afterwards.
However, if you are open to the idea of kinky play that isn't about impact, there is a multitude of things you can try. Much of submission can be a metal state that doesn't even require you to be touched. Watersports, humiliation, orgasm denial/restriction, corner time, assigned tasks, service submission, daily check ins, the possibilities are endless.
Take the time to get to know yourself and figure out what your particular kink desires are. Maybe being instructed to wear a special pair of underwear while retaining a buttplug for 30 mins turns you on. Maybe it is being told that you are not allowed to have an orgasm without your partner's permission? Maybe it is being given a certain time that you have to check in with a text at a certain time every single day? Maybe sending a sexy photo in a specific position?
Once you have figured out what it is that turns you on, go forth and do it! There is so much possible play out there, and it doesn't have to leave marks.
---
Where Can I Buy The Best Kinky Equipment?
"Where do you find your most durable kink equipment? I want to buy things that I know will last." –The Good Stuff
Ah, equipment. Being kinky is an expensive hobby. Believe me, I would know. When I first started out, my toys could fit into a small duffle bag.

These days I can barely fit them into two large suitcases. You will never stop collecting and there will always be a new toy that you want to try out. The problem is that you don't want to invest in something that isn't going to last or is of poor quality.
If you live in a larger city, you are in luck. Most larger cities will have enough of an established kink scene that there will be a fetish club or dungeon. Most dungeons will actually have fetish flea markets at least a few times a year. If you go to a fetish event that features toy makers vending their wares, you can hold and try out the toys to determine their quality. I much prefer purchasing at events like this, as the BDSM section of most sex stores is fairly substandard. Often the toys they sell are cheap and poorly made.
If you do not live in a larger city, you will have to rely on mail order to fulfill your kinky needs. If that is the case, I recommend Mr. S Leather. They carry a large selection of well made kink equipment. It is not cheap, but the good stuff never is. Yes, the store is designed with the gay male in mind, but the impact toys, hoods and restraints will work for all genders. Of all the places that I have gotten equipment, Mr. S is where I have had the best luck.
---
What Can We Do When Both Partners Want To Bottom?
"Do you have any tips for when both partners are submissive by nature? We both want the other to take charge and topping from the bottom takes some of the fun out of play"–Two Bottoms, No Tops

Two submissives and no willing Top is a less than desirable situation and there is no easy solution to it. We are wired to be how we are wired to be. It is extremely hard to change our natural wiring. If we could change our natural tendencies at will, those "pray the gay away" Christian camps would have a much higher success rate than they currently do.
Our kinky wiring cannot be denied. You can find someone that is perfect for you in every way relationship-wise other than kink…but incompatible kinks can kill a relationship. And in fact, they frequently do.
In your particular case, you have a few options. You can decide that you love your partner, accept the fact that both of you are submissive by nature and that neither of you will ever want to take charge. You can decide that you will flip a coin and switch off taking the Top role and force your way through a Topping session to meet your partner's needs. Or you can decide to open up your relationship and give each other the permission to find the Top they crave.
Each option carries its own particular pros and cons, and only you can decide which option will work best for your relationship. Best of luck and I hope that you find a solution that works for you!
Keep it Kinky My Friends,
RDG
Want to add your own insight to the conversation? Leave a comment below.
Have a question that you want answered in the Dirty Talk Advice Column? Contact Rain here.
OR