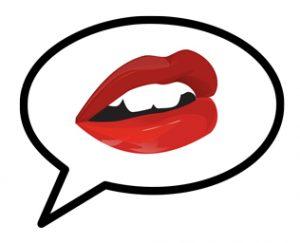 Humans are, on the whole, fairly sexual. It is how we have managed to get over 7 billion people on this planet. We really love fucking. And as long as it is done safely and consensually, there is nothing wrong with that. Today I will be answering some of the most commonly asked questions that I receive on the topic of the old "in-and-out". Let's roll up our sleeves and get started!
Disclaimer: all the links below are affiliate links. Information about my affiliate partners can be found HERE.
---
How Do I Talk My Wife Into A Threesome?
"How do I get my wife to agree to try a threesome?"–Ménage a trois
Short answer? You don't. You express an interest and after that the ball is in her court. While we aim to end up with a partner that is compatible

with us in every way, the truth is, it is rare to find someone that matches with you 100% in all aspects.
If your partner doesn't want to try something, but does it just to please you, you are creating a breeding ground for resentment and unhappiness. Yes, in an ideal world anything you propose to your wife she will agree to enthusiastically, but the truth, is that is not how it usually plays out. If you force the issue and manage to somehow make a threesome happen, be prepared for possible fallout.
All we can do is tell our partners what turns us on and hope that they are willing to explore our desires with us. If they are not, it is on us to accept their decision without hostility or resentment.
---
My First Gangbang
"I have always wanted to try a gangbang. How do I prep for one and what could I expect from the experience?"–The more the merrier

Ah gangbangs. Great in theory, more challenging in practice. When we imagine a gangbang, it flows smoothly, everyone is always rock hard and there are no awkward moments. The reality is more like a sweaty octopus of tangled limbs and droopy dick.
I am not saying that a gangbang can not be a glorious experience, but most people base the concept off of what they see in porn. Porn performers have gym toned bodies and very reliable dicks. Dicks reliable enough you can cash a paycheck off of them. In real life, dick is not as reliable and a lot of gangbangs are sweaty dudes standing around trying to maintain wood while not making eye contact with each other.
If a gangbang is an experience you are determined to try, there are a few factors you need to consider–are you going to use protection or not? (Condoms make it even harder to maintain an erection) Are you going to do anal or not? Who are you going to invite? Where will the gangbang be hosted? Your place or somewhere else? If at your place, are you comfortable giving out your address to multiple people?
If you can figure out the answers to all of those questions, then prep is relatively simple. Make sure you are well hydrated and have eaten recently but do not have a full stomach. Full stomachs and lots of cock sucking can end poorly. Stretch out and limber up ahead of time, as a muscle cramp in the middle of your gangbang can be a real boner killer. Throw down some towels, as a lot of fluids can fly about. Keep lube (I have had good luck with this), water, and condoms nearby. Consider a bowl of cut pineapple chunks nearby but out of the range of fluids, as pineapple is an easy sugar and hydration boost during strenuous activities. Good luck and may all of your sexual dreams come true!
---
What Are The Risks Of Public Sex?
"What are the legalities that I should be aware of when it comes to getting caught fucking in public? Is fucking in a car less risky? What happens to me if I get caught?"–Watching eyes
This is a horrible idea. I honestly have to counsel against it. I understand the thrill of exhibitionism and the excitement of possibly getting caught

in the act, but the problem is that you have no control over who might catch you. It could be a child. A little old lady. A police officer. It could be anyone. And getting caught by the wrong person puts you on the sex offender registry for life.
People have been put on the sex offender registry for something as little as peeing in public. While that is a more extreme example, being a registered sex offender affects where you can live, where you can get hired, how others treat you and is not something to risk.
Sure, you could look up the local laws for where you live and if the laws are more permissive you could roll the dice and risk that shag in public, but why take the chance? Get your exhibitionist scratch itched by going to a local swinger/sex club and showing off to a receptive audience! Much less risky and no children are going to run into you mid thrust.

Keep it Kinky My Friends,
RDG
Want to add your own insight to the conversation? Leave a comment below.
Have a question that you want answered in the Dirty Talk Advice Column? Contact Rain here.
OR