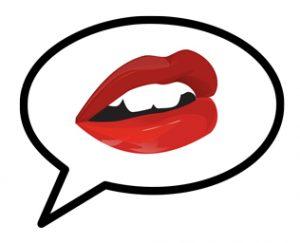 It may seem as if the world is built for two. Everywhere you look, you see couples doing coupley things. The idea of a "soul mate" is sold to us with an endless flow of movies, music and books. It is the gold standard of relationships. But occasionally we just might find ourselves fantasizing about doing something to…spice up the same old same old. And one of the most common fantasies that people consider trying is the threesome.
Today we are going to discuss threesomes, swinging, and the issues that can arise when one attempts them. It seems fairly simple in concept: take a working couple and add a third (or fourth) person into the mix. How hard can that possibly be? Like with everything, the devil is in the details. As we will see, there are plenty of unexpected roadblocks.
---
How Do We Successfully Initiate A Threesome?
"We want to have a threesome with another girl-what do we need to consider? We started to have one once but it only got as far as kissing. How do we make one happen and not stall out?"–Three is Company

There are a multitude of things to consider when it comes to threesomes. They range from actually finding someone willing to go down that road with you to the potential fallout of jealousy that can occur if one does succeed in pulling off adding a third.
Fantasy is all well and good, but you have to be prepared for the reality of watching someone else all up on your loved one's naughty bits. Actually seeing that unfold in front of us can be harder than we anticipated. Before this happens sit down with your partner to decide if this is something you both desire. You may want to put rules and restrictions around the encounter. Some things that should be addressed during this conversation are safer sex practices, any limits either of you have, and steps to process potential jealousy.
Seeing as you are both on the same page when it comes to adding a third, your next step is to find a willing participant. Tell people that you are attracted to that you are thinking about trying a threesome. Be honest–clear and direct communication goes a long way. Once the ball is in their court they can decide if they want to pick it up or not. Yes, being clear and direct can feel awkward. Most people are not going to pick up the ball, but without taking that initial step, that threesome is never going to materialize.
If telling people directly is too forward for you, go online and look for swinger or fetish clubs/events in your area. (See below for more information on finding a third.) Good luck and be patient. It may take a while. There are more couples looking for a third to add to the mix than there are bisexual women looking for couples to fuck.
One of the most difficult parts of pulling off a threesome is the factor that most of time it only involves two people fucking. The third person just watches and tries to fit in somehow. You can only be in one hole at a time, which leaves one hole just sitting there patiently waiting their turn. Not everyone finds waiting for attention fun. You need to make a conscious point of actively involving everyone in the room. In most cases the third is the guest of honor and dictates what the action entails. Here is a link to a great comic that covers navigating threesomes.
Once you have successfully pulled off a threesome, be aware that there may be fallout. Fantasy is flawless and never goes wrong. It is in reality that things get sticky. Your girlfriend may feel jealous after the fact. The third might regret the choice to go to poundtown with you two after the act. You may find that it wasn't the mind-blowing experience you had hoped for. Make time to sit down with your partner to go over the encounter. Respect your partner's feelings no matter what they may be. Hopefully it was something you both enjoyed and want to do again.
---
How Do We Find Another Woman For a Threesome?
"My girlfriend and I have been talking about attempting a threesome for a while now. How do we go about finding a woman to join us? And how do we find someone that is acceptable to the both of us?"–Archie and Betty Seeking Veronica

You find yourself in a fairly common position AaBSV. Established couples looking for an open minded bisexual who is interested in casual sex are fishing in a fairly small pond. Doubly so when you're looking for someone that appeals to the both of you. Any available bisexual woman, that is into threesomes, will have a lengthy applicant list and her pick of couples. As a couple hoping to land this person, you two have to stand out.
The odds are, you are probably not going to find this individual just walking down the street. You are going to have to do some homework in order to land this third. Start out by going online and finding your local swinging communities. Swinging can vary wildly from down and dirty sex clubs to very upscale erotic places and you might have to look around to find the style that suits you best. Your swinging options will vary depending on where you live and how close to a major city you are located.
Try sites like Adult Friend Finder. Adultfriendfinder.com is a fairly big site for swingers, but almost any dating site (maybe not Christianmingle) will have sections for swinging and threesomes, if that is your desire. So try sites like Okcupid, Plenty of Fish, and PolyMatchmaker but remember to be respectful and fully up front with your intentions when contacting potentials. You can also use apps such as Tinder or Feeld. Even sites that aren't dating oriented such as Meetup and Facebook will have groups for people looking for threesome experiences.
The added factor of making sure that a potential partner equally appeals the both of you is something else to consider, as it is rare that both partners respond the same to a third. More often than not, one person will find the potential third more appealing than their partner does. Your third IS out there, you just have to be willing to put in the time and effort to locate them. The time and effort part is where people get discouraged. The thought of a hot, equally appealing, bisexual woman just dropping into your lap ready to go is a much more exciting concept than spending months slogging through swingers clubs, online groups and hookup apps.
I understand that this can come across as a lot of work. People frequently give up on the concept, content to let it just be a fantasy. If you want to make your fantasy a reality, you have to be willing to put in the effort and be okay with the fact that often the reality of an achieved fantasy is not quite as hot as we had hoped.
---
How Do We Find Other Swinging Couples?
"As a couple, we often go to bars and scope out other couples while fantasizing about inviting them home with us. How do we pull of making this fantasy a reality?"–The More the Merrier

Short answer? Not at the bars you are fantasizing in. It is simple math. How many couples at the bar also want to fuck that very night? Now how many of them want to fuck another couple? Now how many of them want to do you AND your partner? By the time all of those factors are considered, the odds of you two pulling a couple to swing that night are fairly low. An added factor is that excessive alcohol can lead to poor decisions that people can regret the next day in the cold light of morning. Even if you find a couple that seems receptive, it could be the alcohol talking and you would find yourself facing hungover and regretful strangers in your bed the next day.
Swinging sites to meet other like-minded couples do exist, and couple swapping and foursomes are a very common activity. You are much better off joining a swinging site like SwingTowns, finding another couple that appeals to you, and then arranging to meet them at a bar for drinks than just hoping to hit it off with a random couple at a bar.
I do not know how important the "meet at a bar, instant chemistry, go home for foursome" part of your fantasy is, but it is a fairly hard fantasy to pull off. If "meet on a swing site, get along, meet at a bar, chemistry works, go home (or hotel) for sexy times" is an acceptable alternative, your odds are much higher.
Swingers clubs often hold events and parties, which increases your chances of finding a pool of receptive potential partners. Based on your question, it sounds like the two of you have not really started to explore the world of swinging yet and are only fantasizing about it at the moment. Do an online search, find the swinger events in your local area and start exploring some fantasies. Best of luck and happy hunting!
Keep it Kinky My Friends,
RDG
Want to add your own insight to the conversation? Leave a comment below.
Have a question that you want answered in the Dirty Talk Advice Column? Contact Rain here.
OR