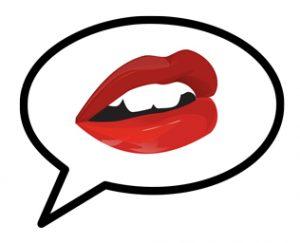 Backdoor action is a very common fantasy for people, but it is also one that can frequently have complications. Anal play isn't the sort of thing that one just rushes into. It is the type of activity that takes some care and consideration by all parties involved. However, done properly, anal play can be quite pleasurable indeed! Today we are going to discuss some typical questions from people wanting to incorporate anal into their bedroom activities.
Disclaimer: some of the links below are affiliate links. Information about my affiliate partners can be found HERE.
---
How Do We Properly Prep For Anal Play?
"We would like to try some anal play but don't know how to get started. How do you prepare for anal play?"–What To Do?

The first step (in my humble opinion) for comfortable and relaxed anal play is to bring a clean butt to the table. In my experience, minimizing the risk of any possible accidents before any anal play provides a more enjoyable situation. Not everyone agrees with this opinion however, and I have had people object strenuously when I teach it in my classes. Some people believe that cleaning out one's butt is asking for trouble and can make a situation where there was not one previously. To each their own. For me, playing with an uncleaned butt is a game of Russian roulette that I do not wish to attempt.
There are a number of ways to clean, from enemas to shower shots, depending on your preference. You will have to do your homework and figure out what technique works best for you. I personally am a big fan of the Shower Shot as I find it to be the easiest and most convenient method for me. However, not everyone is fond of cleaning out their posterior in the the shower.
If you decide to use a store bought enema it is very important that you do NOT use the contents of the bottle. Empty the enema bottle completely and rinse throughly before use. The liquid in those bottles is a laxative and will cause the opposite effect of what you are trying to achieve. One could easily devote an entire answer just to enemas and how to do them, so I will include this handy guide that explains the details in full.
Some people prefer to take an anti-diarrheal like Imodium a few hours before doing anal play. I can't necessarily recommend this due to people's widely varying medical situations, so as with any drug, use at your own risk. Off the record, I hear it to be fairly helpful. I would also advise avoiding caffeine and other stimulants, as they can speed up your metabolism, and this is definitely a situation where you do not want to be at the mercy of a sped up metabolism. Even something as simple as nerves and excitement can cause your metabolism to kick into high gear. The calmer and more relaxed you allow yourself to be, the easier the experience will be.
Once you are cleaned and prepped to a level you feel comfortable with, you can explore light simulation and gentle exploration. If you are just getting started, very good lube and a fingertip is all that is needed. Take your time and figure out what feels good before going any further.
---
What Can I Do To Relax For Anal Play?
"What are some techniques for relaxing the anus? I want to attempt anal play but I don't want it to hurt. What should I do to avoid pain?"–Want To Relax

Pain comes from rushing into things without proper warm-up, and anal play is definitely not the sort of thing that one wants to just rush into. Going slow and proceeding at a pace that works for you is crucial for successful play. Use lots of lube and start with a single finger or very small beginner's buttplug.
Beginner buttplugs are designed to be small enough that anyone can take them. If you find that you can't even get a training plug inside you, then there is a mental relaxation part to anal that you have not yet mastered. Giving yourself permission to relax and let go is the biggest hurdle to overcome. The more relaxed you are, the better off things will be. For some people that is a step they never get on top of, no matter how hard they try.
Only you can do the homework to get yourself to the proper headspace for successful anal play. Sometimes people tell me that they "just can't do anal". This is simply not true. If you have not died of constipation and have no unaddressed medical issues, anal is perfectly possible to pull off. One has to accept the sensations that are happening and not tighten or clench up.
While it may seem like a counter-intuitive technique, pushing back as if you are trying to force the oncoming toy, finger or cock away causes the sphincter to dilate and makes insertion easier. Once you are inside, make sure you are generous with the lube situation. Do not move until your partner is completely relaxed and accepting of the situation.
Done properly, anal doesn't have to be painful in the slightest. Take the time to listen to your body and follow its suggestions. With time and patience there will be a whole new sexual realm for you to experience and have fun with.
---
Hemorrhoids And Anal Play?
"How do I deal with hemorrhoids when attempting anal?"–Still Want To Play
Hemorrhoids are what I consider nature's stop sign, and I treat them accordingly. Most hemorrhoids will go away on their own, and don't prevent anal play, but I can not recommend doing anything while they are active. Give them time to go down and shelf your anal plans until things are calm again.
Your overall long term health is worth more than some short term play session. Anal is already a higher risk activity, and there is no need to add the possibility of blood contact to that situation. Any tear with blood exposure increases the chances of STI and other blood borne pathogen transmission. It just is not worth the risk. The tears and abrasions that can occasionally happen from anal play put it into the "be careful" category, and hemorrhoids move it into the "avoid it" category.
Once things are no longer flaring, get back to that butt. If hemorrhoids become an ongoing issue that are preventing the play you desire, consult your doctor for possible solutions.
---
Will Pegging Ruin My Guy For Vanilla Sex?
"I am thinking about trying strap-on play with my guy but I am worried that it will be so awesome that we won't enjoy regular old sex anymore. Is it possible to be super freaky sometimes and still enjoy regular missionary?"–Part Time Freak

Without a doubt PTF, indulging your partner with a little butt play will not make him kick missionary to the curb. Strap-on play is one of my favorite activities and a very enjoyable addition to any sexual menu. While strap on-play is amazing and always a welcome activity, exploring it doesn't mean that I am suddenly unable to do anything else. Not every night will end up being a more elaborate night, and the prep and forethought that strap-on play requires doesn't leave it practical on the daily. Make some nights a more thought out and planned night and let others be more natural and organic, depending on the mood.
Escalating the stakes in one's sexuality will not leave you jaded and insatiable, no longer able to get off unless you trot out the entire circus. I am of the firm belief that one can add some freak to the bedroom without destroying the vanilla part of your sex life. Expanding your sexual horizons and trying new things is only beneficial. You might not even end up incorporating some of the things you explore into your long term sexual repertoire, and that is perfectly fine. Keep the things that work for you, jettison the rest.
Open communication is a vital part to any relationship. It is important for you and your partner to be honest and respectful of each other's sexual desires. After trying something new sit down and discuss the experience. Address what you liked/disliked about it and if there were any negative feelings that came out of it. If the addition of new things has a pronounced effect on your sex life, it might speak to larger overall relationship problems past your bedroom romps.
Go ahead and try some pegging! Or any other kinky desires you might have. There is a wealth of experiences out there to explore. What do you have to lose?
Keep it Kinky My Friends,
RDG
Want to add your own insight to the conversation? Leave a comment below.
Have a question that you want answered in the Dirty Talk Advice Column? Contact Rain here.
OR