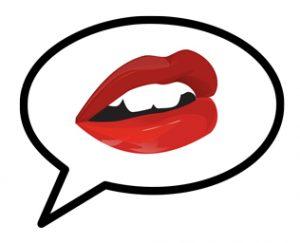 We are back today with a bunch of butt questions. Anal can be a delicate, tricky beast, and it is one of the most common topics that I get asked about. Anal done right is amazing. Anal done wrong is a painful, unpleasant experience that can put people off it for life. I am all about anal not being unpleasant. Let's talk about some proper anal techniques as well as tips for nervous first timers.
Disclaimer: all the links below are affiliate links. Information about my affiliate partners can be found HERE.
---
What Sex Toys Would You Suggest For Someone New To Pegging?
"What do you recommend for someone that is a beginner to strap-on play? There are so many brands and styles out there! What is the best harness and toy?" –Bend over Beginner
If you are looking for your first harness, don't do what I did when I was starting out, and get one made of leather. Yes, the leather looks all shiny

and badass, which is why I eagerly snapped mine up. Then I got it home and realized just how hard leather is to clean and sterilize. Fucking causes fluids to fly everywhere–lube, cum, DNA…sex is an inherently messy business. I quickly switched over to cloth harnesses and left my leather one in my closet. (Video Link: Leather vs. Cloth Harnesses)
After years of trial and error, I found the cloth harness that worked best for me--Spareparts Harnesses. They are the most comfortable and adaptable ones I have found to date. The built-in internal toy ring is incredibly stretchy, holding a wide range of sizes in a firm grip. You don't have to bother with switching out different ring sizes for different size toys (which is no easy feat when one's hands are all slick with lube) and the broad straps are very comfortable, cutting down on thigh chafing issues. They also adjust to a wide range of body types. I swear by Spareparts. They might not be cheap, but they are worth every penny, and after struggling through the limitations of a cheaply made harness, upgrading will sell itself.
In terms of toys, we are in the middle of a number of technological breakthroughs and improvements. Back in the day, toys were uncomfortable hard pieces of plastic that got stiffly shoved into holes. Times have changed. With the advent of cyberskin technology, toys are no longer chunks of unyielding plastic. Here is a review of my current favorite strap-on toy The Fuze Ten Ultra Dildo. A good life like toy isn't going to be cheap, they can cost anywhere form $60-$140, but they are well worth the investment.
When shopping at your local store look for something that is nice and soft. Preferably, you want something that is as close to human flesh as possible. Also, don't go too big at first. If you are just starting with strap-on play start small. Once you feel more relaxed and comfortable with anal, then you can slowly progress in size if you choose to.
In these video links I talk about some of the things I look for in a harness and how to choose a dildo.
---
How Can a Short Girl Peg a Taller Partner?
"I am a short girl and tend to have issues with my angles and being tall enough for pegging. Do you have any tips?" — Failing to Dock

When one is on the petite side and attempting strap-on play with someone larger than them, it can quickly start to resemble a determined Corgi trying to woo a German Shepherd. In your case, doggy style (no pun intended), lying on the edge of a bed, or a fuck swing is going to work out best.
Get your partner to go doggy style, in the middle of the bed, and settle down onto some pillows or a wedge to lower their height. Have them spread out their legs and lower their weight even harder onto the pillows or wedge if need be, eventually everything will line up.
If your bed is the right height, you can put them on their back with their ass on the edge of the bed and their legs in the air. This position allows you to approach and enter with ease. Be aware that over time your partners legs will get tired in this position. Try and support their legs as much as possible while also keeping your hands free for genital play.
An expensive option is a fuck swing/sling. They are not cheap and they take up a fair amount of space, but it all depends on how much you want to invest. A fuck swing allows your partner to lie on their back with ease, have their legs supported, and then all you have to do is walk up to them and go for it.
---
How Can I Get Over my Fear of Anal Sex?
"I am scared of anal sex but feel like I should try it. How can I get into it?" — Anxious About Anal
Short answer? You can't. Being scared of anal and approaching it as something you "should" be trying is a recipe for disaster. Nobody should be doing something that they don't want to. It is perfectly okay to not like anal and not have it in your sexual repertoire. Approaching anal with fear causes everything to tighten up–tightening up leads to painful anal. Or "painal", as it is also known.

If anal is something you are determined to try, start slow and by yourself. Use lots of lube and a finger or a very small butt plug. If the sensation is one that you still want to explore, you can start to use bigger plugs until you feel that you are ready to try it with an understanding, respectful, and patient partner. And hey, even after all of that, you could come to the conclusion that anal just isn't for you. And that is perfectly okay!
Keep it Kinky My Friends,
RDG
Want to add your own insight to the conversation? Leave a comment below.
Have a question that you want answered in the Dirty Talk Advice Column? Contact Rain here.
OR