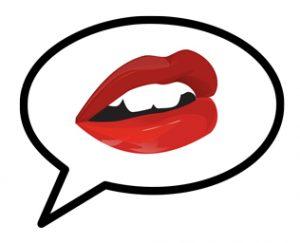 If there is one thing that I can confidently claim to be an expert in, it is the art of strapping one on. In fact, it was my early fascination with strap-ons that first started me on the path to becoming the kinky educator that I am today. Strap-on questions are some of the most frequently asked questions I receive, so today I am picking some out of the mailbox to answer. Let's get started, shall we?
Disclaimer: all the links below are affiliate links. Information about my affiliate partners can be found HERE.
---
How Can I Convince My Partner to Let Me Use a Strap-On on Him?
"How do I get my partner to open up to the idea of having a strap-on used on him? He is against the idea." –Wanting to Explore
How do you open him up to the idea? Clever. I see what you did there. Short answer: You don't. All you can do is express your wants and desires to your partner in a clear and direct manner. It is on them to either decide to explore them with you or let you know if it is something that they aren't interested in trying.
Your only options are–1) Be okay with your partner not wanting to explore strap-on play or 2) Find a different partner. How important is strap-on play to you? So important it is a deal breaker? Or is your partner more important to you than your desire to peg and you are willing to live without it? A partner being talked into something that they don't really want to do will only lead to tension and resentment.
---
How Can I Become More Comfortable with Taking on the "Male" Role for Strap-On Play?
"What tips can you share with someone that is new to strap-on sex? I think he wants to but I am uncomfortable with taking on the "male" role." –Uncertain Femme
The biggest tip that I can give you is to jettison the idea that strapping one on somehow puts you in the "male" role. Are you a woman? Do you identify as such? Then you are still a woman no matter what, even if you happen to be a woman sporting a jaunty strapped-on dildo.
It is a (common) misconception to think that sticking something into someone else automatically puts the penetrator into a masculine role and that the person being penetrated becomes more feminine. Pegging your partner will not somehow make you more manly. It is perfectly possible to approach strap-on play from a pleasure orientated basis, without any of the baggage that the person doing the penetrating is the "male". Pegging can just be two people having fun with each other.The prostate, located inside the anal cavity, is the male equivalent to a woman's g-spot. It feels goooooood to have it stimulated. Really good. Amazing in fact.
Strap-on play is one of the most common types of adventurous sexual play. If you can overcome your uncomfortable head-space associated with strap-on play, there is a wealth of information on the subject–books, classes, videos, articles and discussion groups. Ultimately, after you do some exploration, you still might decide that pegging is just not for you, and that is perfectly okay too!
---
How Can I Find a Woman That Is Into Strap-On Play?
"I really really LOVE pegging play but it seems like it is impossible to find a woman that is into it. I am getting so discouraged. Why is it so hard to find a woman that is willing to strap one one? Please help me!" –Discouraged
It is not impossible to find a partner that fits your particular needs; it takes work and determination just like finding a vanilla partner. Of course it can be discouraging if
one does not fit neatly into the heteronormative (insert penis into vagina) box that it seems the world comes in. Unfortunately, the more specific your needs are, the more work it takes to find the right match. However, just like with vanilla relationships, even if you find someone that shares your particular interests, there is no guarantee that the two of you will get along or be attracted to each other. The problem also becomes more compounded if you live in an area with low population density, further narrowing down your available pool of potential partners. But, with enough effort you will probably be able to find at least one person on our planet of 7 billion that suites your needs.
If strap-on play is something that is important to you, you can not expect your perfect partner to come knocking on your front door with a "want a pegging?" twinkle in her eye. As with all fetishes, you need to put yourself out there. Be honest, clear, and direct about your needs and wants. Attend classes. Join online websites and discussion groups that specialize in your kink. Go to events that focus on your particular desires. Seek out local munches.
The more honest and direct you are, and the more you leave your house to meet up and mingle with others, the higher your chances are of finding what it is you are looking for. Sure, being upfront about your desires is going to scare some people off. That is perfectly fine and saves you time in the long run. Why would you want to waste time with people that are not the right fit for you? Putting in the work equals the reward. You will find once you put in the effort, you will be happily on the end of a strap-on and cumming your brains out!
Keep it Kinky My Friends,
RDG
Want to add your own insight to the conversation? Leave a comment below.
Have a question that you want answered in the Dirty Talk Advice Column? Contact Rain here.
OR