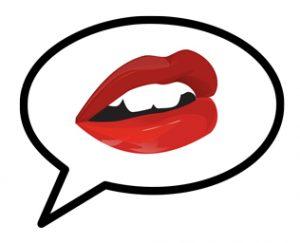 Dick. Trouser snake. Mr. Happy. Call it what you will, a cooperating cock is your bestest friend. The only problem is that your little friend has a mind of its own and sometimes is not in the mood to cooperate. It can be inconveniently rock hard in front of your Grandma during Thanksgiving dinner and as squishy as Jello when you are ready to show that hottie the time of their life. So it goes when it comes to cock. We are back this week with a pile of penis questions about orgasming and ejaculation . Let's get started, shall we?
---
How Do I Recover Faster After Ejaculation?
"It takes me forever to get hard again after I cum. Do you have any tips?"–Impatient To Reload
What you are experiencing is a refractory period, and they are completely normal. This refractory period can ranging from mere minutes to over a day with the average being around half an hour. Whenever you ejaculate, your pituitary gland produces a surge of oxytocin and prolactin. These hormones suppress dopamine, the neurotransmitter responsible for arousal, and cause you to relax. Additionally, high spikes in prolactin can reduce testosterone levels.

While almost all men enter a refractory period after ejaculation, the length of time varies widely among individuals. Factors that contribute to the length of period include age, testosterone level, physical fitness, and stress. There is nothing you can do about your age but healthy eating and regular exercise can help improve the other factors. Also try to relax more. The contradiction is that worrying about getting an erection reduces the chances of getting an erection. When you are stressed your blood vessels contract making it harder for blood to fill the penis allowing it to become erect. Instead of focusing on renewing your erection try relaxing with activities like orally pleasing your partner or have your partner give you an erotic massage.
Humans tend to be quite fond of science as a solution to our inconveniences, and it come as no surprise that there is a fair amount of interest in drugs that can shorten or prevent the refractory period all together. However, these drugs come with a host of side effects and to date none have been approved. However, there is some evidence that pde5 inhibitors might help reduce the refractory period.
The privilege of pussy is that most women can, if they work on achieving the headspace, enjoy multiple orgasms and very short or even nonexistent refractory periods. Barring medical science improving their drugs enough to remove yours, a refractory period is just something you are going to have to accept. Even if you are young and in perfect health you will most likely experience some refractory period. It is the price that you pay for your orgasm.
Knowing that it takes you a while to get the lead back into your pencil, your best bet is to communicate this to your partner. This way they know what to expect going in. If orgasming is what draws the party to a close, delay the orgasm. You are not alone in this situation, not by a long shot, but I feel your pain. Nobody wants the party to come to a close.
---
How Can I Better Control My Orgasm?
"I am concerned that if I am in a situation where I get really turned on, I might come immediately. How do I guarantee control?"–Not Too Soon

Premature ejaculation is a common situation for many men, and while I can not guarantee that you will always have control, I can certainly suggest some tips that can help you.
The first thing you need to find out is how long your personal refractory period is. A refractory period occurs in men after ejaculation, and it is the downtime before they are ready for round two. The average refractory period is around 30 mins, but yours could vary and you will not know until you have done some homework.
While you are masturbating and attempting to figure out how long it takes you to reload, pay attention to your body and try to prolong and control when you orgasm. There is a certain critical point that has to be reached in order to tumble into Orgasmland. Pay attention to the border, and when you can feel yourself reaching the point of no return, back away. Be sure not to back away so much you lose wood or sight of Orgasmland. Yes, it is tricky and quite a balancing act, but it can be done. All it takes it paying attention to your body and figuring out how it works. The more you practice and listen to your body, the easier it will become to steer it.
When you know you have a hot date and really want to show them a good time, masturbate and unload that orgasm that threatens to come along too soon. Once that one is out of the chamber, you have more time to play with. Focus on making out and not just rushing to the main activity. Pay attention to your body and what it is telling you.
---
How Can I Delay Ejaculation And Go Longer?
"What advice or tips do you have so that I can go for longer sessions? I can't make it to even 15 mins and I want to go much longer than that."–Make It Last
In what I hope is comforting news, the average act of hetrosexual intercourse is 5.4 minutes. Yes, 5.4 minutes. I admire your desire to go longer and I am more than happy to give you some tips to help you do so, but unless you are cumming in under 1-2 minutes, you are probably lasting the normal amount.

So how does one take themselves out of the "normal" category and into fucking like a porn star? The first thing that you need to do is identify the signs that you are about to cum and bring the action to a close. Very few of us orgasm instantly and involuntarily without warning. Whether it is a tightening of the muscles, a quickening of the breath or an increasing of the pace, we have some signposts along the way that lets us know what is about to happen. Take the time to get to know your signs.
Once you know what to look out for you can get better at avoiding your orgasm without killing it off. Change your pace or position. Switch from intercourse to oral and then back again. Make the activity about the journey and not the destination. Practice makes perfect and the better you get at figuring out how your own particular body works the better you will get at making it do what it is you want it to.
Longer sessions DO involve breaks. By throwing in getting another drink, a quick and refreshing shower or bath, maybe watching some porn or adding in an extensive makeout session, and eating a light snack to keep your energy up, sexual romping can become a fun multi hour experience. Good luck and have fun with it!
Keep it Kinky My Friends,
RDG
Want to add your own insight to the conversation? Leave a comment below.
Have a question that you want answered in the Dirty Talk Advice Column? Contact Rain here.
OR