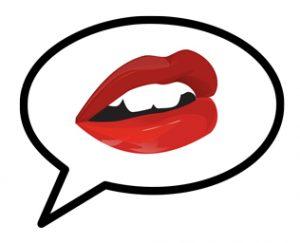 Anilingus. Rimming. Worshipping the browneye. Nobody knows who was the first brave soul to look at an asshole and think to themselves "I want to lick that!" but we should take a moment to doff our hats and salute that adventurous individual. Whomever that noble pioneer was deserves a standing ovation, as rimming is both immensely pleasurable and incredibly taboo.
Eating ass isn't for everyone and most people will probably choose to never explore this particular item on the sexual buffet. Be that as it may, three different ass eating questions came out of the mailbag, so this week's column is all about the ass. As a devoted ass advocate, I am excited!
---
How Do I Talk My Partner Into Rimming Her?
"How do you convince a woman that has never had her ass eaten to try it?"–Loves to Lick
I am firmly of the mindset that you should never try to "convince" your sexual partners to try and do something that they have never tried

before. That path is one dotted with pitfalls and resentments. All you can do on your end is to be open and honest with your partners and tell them what turns you on and what you would like to explore. It is on them to decide if it is something that they would also like to try.
Feeling forced into doing things that you don't really want to do, is a dry rot that will take out the foundation of your relationship structure. Of course one can, with proper persuasion and craft, talk their partners into trying new things. But if in their heart they don't really want to do it, or end up feeling somehow coerced, they are inevitably going to walk away feeling uncomfortable. Uncomfortable, coerced partners do not result in happy relationships.
The only advice I can give you is to state your desires in a clear direct manner. Don't approach the topic like it is a strange, awkward, abnormal request, but a fun thing for the two of you to explore together. Hopefully she will be receptive to the concept. A good and game partner should be open minded about exploring your fantasies and desires, however, you also have to be okay if they are not on board with every single sexual thing that you are. It is rare to have someone whose sexual checklist is a 100% match with your own.
---
Can I Rim A Guy That's Not Into Anal Penetration?
"Do you have any tips for rimming a guy that does not want anal penetration?"–Outside Only

Rimming does not require penetration to feel incredible. The sphincter is densely packed with nerves and tends to be fairly receptive to stimulation, even if you never go through the gates into the park. All you have to do is hang out at the gates and knock–with your tongue. Trust me, it will feel amazing him.
In time, he may change his mind about penetration when he sees how pleasurable this area can be. In fact, he might just let you through the turnstile into his personal park. If he gets to that point, congratulations! Now there is a whole new world for the the two of you to enjoy and explore.
Even if he never gets to that point, there is still plenty of fun to be had. A blowjob that also includes a handjob, a little ass eating and ball play, isn't something that a man will be forgetting any time soon…
---
What's The Best Way To Clean For Ass Eating When No Shower Is Available?
"What are some sexy sensual ways to clean you/your partner's ass before eating if you don't have access to a shower? I.e. When we are camping or on the road?"–Eager to Eat
My, aren't you the bold ones. I admire your dedication to the art of eating ass. While many prefer to indulge in a shower and some soap before adding ass to the menu, sometimes you are in the middle of the woods roasting marshmallows when the urge to munch on some butt for dessert strikes.

At times like this, baby wipes are your best friend. Baby wipes are specifically designed to clean ass. If none are available, substitute with a towel (preferably dark), water, and mild, non irritating soap. Wipe yourselves down until you both feel fresh and then go for it, if that is what you desire.
Bear in mind that even with baby wipes, you probably are not going to feel as fresh as if you just stepped out of the shower. It is possible that you might not find yourself feeling as refreshed as you want, as camping is essentially sitting in a big pile of dirt. Only you can decide what your comfort level is when in comes to personal hygiene. If you and your partner(s) can baby wipe yourselves to a place where eating ass in a tent seems desirable, I say go for it! Just be sure to finish eating the marshmallows first before moving onto the ass. Otherwise things get sticky…
Keep it Kinky My Friends,
RDG
Want to add your own insight to the conversation? Leave a comment below.
Have a question that you want answered in the Dirty Talk Advice Column? Contact Rain here.
OR