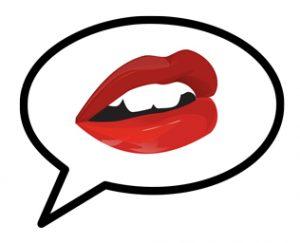 Polishing the peach. Yodeling in the valley. Lady love. Call it what you will, there is no denying that we can be both fascinated and confused by the act of cunnilingus. Done properly, it is an incredibly intimate and pleasurable experience between two people. Do it poorly and it is unlikely that you will be asked back for another round.
Cunnilingus can be a complex act that varies wildly from person to person and preference to preference. Some women would rather not receive it at all, others can`t get enough. While either stance is valid and should be respected, good oral is always something that is appreciated by those that are so inclined. In terms of sexual skills, cunnilingus is one that is definitely worth the effort to master. Today we are going to look at some issues that can arise around it. Readers want to know about being dominant, avoiding too much slobber, and vaginal smell.
---
How Can I Dominantly Perform Cunnilingus?
"As a Dominant, power exchange is very important to me. But I also happen to really like going down on the ladies. Are there any positions to perform cunnilingus on a woman while still Topping her? I want to still feel in control of the situation."–Toppy Tongue

It is a fallacy to think that the person dishing out the oral sex is ever in anything other that a position of absolute power…after all, you have teeth and are directly on one of the most sensitive parts of the entire body. If anything, the person receiving your tongue and attention is putting all of their trust in you to guide them through the experience safely. Believe me, you are utterly in control of the situation.
For some Dominants, the act of bending their head down and lowering themselves between someone's legs takes them out of a Dominant headspace. Which is both completely understandable and easily fixable. All you need to do is change up your body positioning to keep your Topping headspace.
Rather than think of "servicing" your partner, think of it as a feast that you get to relish in. Use your hands to grip her hips, breasts, and thighs firmly. In this way you can dominantly move and position her as you see fit. You are probably stronger than her, use your superior strength to keep her reminded of that fact.
By shifting her to the edge of the bed, you can sit comfortably on some pillows and towels on the floor while you feast. This allows you to not have to bend or dip your head and has the added bonus of preventing strain on your neck. Keep a tight grasp on her breasts or hips while you are relishing in what you have before you. Trust me, you are going to be in a very Dominant headspace while doing so.
Another variant, if done properly, is to lie down on your back in the middle of the bed with a pillow under your head if needed. Grab your woman and wrangle her onto your face and then go to town. Use her hips as handles to position her exactly where you want her. This position lets you be both relaxed and also in complete control. Have fun with it, no matter what position you end up choosing. In the end, Dominance is all in your mind. The positions and words and outfits are just the window dressing. If YOU feel Dominant, then you are. No matter in what position you might chose to eat pussy.
---
How Do I Avoid Vagina Slobber During Cunnilingus?
"How do you prevent slobbering on a vagina while eating one?"–Too Juicy

I…I must admit that this is one of the oddest questions that I have received to date, Too Juicy. Usually when it comes to pussy, wetter is better. It sounds like in your case, you feel like you are producing excessive saliva when you perform cunnilingus. At least, that is my guess. I honestly have more questions than answers here.
Is it a texture thing? Have you always felt that you produce excessive saliva? Has a partner complained in the past and now you feel self conscious about your saliva? Is this something that only happens when performing oral sex? Or does it also happen when you eat food?
Seeing as I do not have those answers to give me a better idea of exactly what you mean, I am going to do the best I can with what I have. Your first step would be to see a doctor to determine if you are producing a normal amount of saliva and there is no underlying medical issue. Once you have ruled out any medical issues, it becomes a matter of personal preference and texture.
Maybe you personally prefer a fairly dry tongue. Maybe a previous partner felt there was too much drool happening and mentioned it to you in a way that made you feel shamed, but either way, the answer is towels. When it comes to banging, small black hand towels are your friend and an essential part of any sex kit. Always bring a towel or two.
Put one towel beneath your partner and keep the other towel draped over her stomach or thigh or near your hand. Whenever you feel like things have gotten too messy, stop for a quick wipe down and then keep on going with your bad self. Slobbering situation solved!
---
Help! I'm Worried That My Vagina Smells Bad.
"My partner really enjoys giving oral sex, but I am so self conscious that I smell bad that I can't relax and get into it. Every time he starts to go down on me, I freeze up. What should I do?"–Self Conscious And Shameful

There is a multi million dollar scam going on, and that scam involves your vagina. Companies make money by convincing you that you need to buy their products and they often use shame to do it. Listerine was originally sold for many purposes including a floor cleaner and cure for gonorrhea before they decided to re-market it as a mouthwash, buoyed by a campaign of shame around the horrors of bad breath. Their campaign worked and now most people would never think to clean their floors with Listerine or soak their junk in it.
Decades of marketing have made generations of women worried about the way that they smell. It all started from the misguided belief that douching was a viable means of contraception. By 1940 douching was the most popular "contraceptive" in the US. The most popular douche…LYSOL!
Once better contraceptive methods arose in the mid twentieth century and new evidence showed that douching had no contraceptive value, the companies that made these products faced the problem of declining sales. So, like the makers of Listerine, they decided to prey on women's insecurities. These companies convinced women that their nether regions smelled. Additionally, they insinuated that this odor might be the reason that their married sex life suffered. And it worked! Women spend millions of dollars to "fix" a nonexistent problem despite evidence that douching can lead to serious health problems including some that actually cause vaginal odor.
Vagina is supposed to smell like vagina, not roses or peaches or strawberries. If your vagina has an unusually strong unpleasant odor, your first step is to make sure that there is no underlying medical issue. Conditions such as yeast infections or BV or trichomoniasis can cause vaginal odor. Go to your doctor or Planned Parenthood to make sure that there is nothing going on that could be creating an unpleasant smell.
Once you have eliminated any medical concerns, there are some other factors to consider that can contribute to one's overall odor. Do you drink heavily, smoke, take medication, or not hydrate enough? Any of those things can affect the overall smell and taste of your vagina.
If you have considered all of those things and are coming up empty, what you probably have is a classic case of shame. Since you say that your partner really enjoys giving your oral, it sounds like the shame is coming from your end. Which is better than the alternative. Partners that shame are not partners that should be in your life. Your time is too valuable to invest it with someone that does not appreciate you. Maybe you had a previous partner that shamed you, maybe those ads took a hold in your head, but now is the time to kick such thoughts out of your head. They are not paying rent and they do not deserve any space in your mind.
As a Virgo with OCD, I am personally a big fan of showering before sexy time. I find it puts me in the best headspace for amorous activity. I also always carry a pack of unscented baby wipes on me. Get a travel sized pack and keep it in your purse. The next time your partner suggests some downtown action, excuse yourself to the bathroom and freshen up quickly (be sure to throw the wipes in the trash as opposed to flushing them, sewer systems are not designed to handle wipes). Knowing that you are clean and smelling fresh should go a long way in helping you relax and let go of anxiety. Lay back and appreciate your partner's love of cunnilingus and the wonderful orgasms it can provide. Best of luck and don't let that marketing get to you!
Keep it Kinky My Friends,
RDG
Want to add your own insight to the conversation? Leave a comment below.
Have a question that you want answered in the Dirty Talk Advice Column? Contact Rain here.
OR