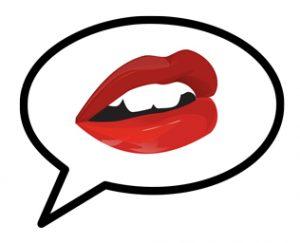 As an advice columnist, I get so many questions coming my way that there is never any guarantee that I will be able to answer any one specific question. Which is a pity, as I always want to try and answer all the great questions I get. However, there is an exception to this– One of the perks of being a Patreon supporter is that you are guaranteed to have your specific questions answered. It is my way of saying "Thank you."
Today's column comes courtesy of my supporter Dave, who had a number of questions after watching one of my Infernalrestraints shoots. Let's pull back the curtain on what it is like on the set of a typical BDSM shoot!
---
Hi Rain, I have some questions for you as a Professional Naked Person and they deal with safety issues specifically for female performers. They came to mind as I was watching your film 'Overload' for Infernal Restraints.
Does Tying Breasts Till They Are Purple Cause Damage?
1. If your breasts are bound, causing blood to pool till they end up turning a hellish shade of purple, can overdoing this for too long or too many times over a short period cause any damage to you?
The great purple breast/limb controversy has raged for as long as there have been photos and films of bondage. I do not think it will ever die down. I can understand that visually the sight of a purple breast or arm can be quite distressing for some folks, and there are certainly people in the "no purple anything ever!" camp. Obviously I am not one of those people.

Blood pools in different ways for different people, depending on age, health and circulation. An easy way to see how quickly blood can shift under your skin is to press your finger firmly on a table or wall. Fairly quickly, your fingertip will turn white. This is due to blood leaving your fingertip because of pressure. Lift your fingertip back up and all the color promptly comes rushing back. Breast bondage is much of the same.
Breasts are actually fairly tough. I have had my breasts tied six ways to Sunday, for more years than I care to count, with zero damage to date. Obviously, if something were to go wrong, I would have to re-evaluate this practice, but so far so good. Obviously, if you cut off circulation to any part of your body for long enough neuromuscular injury and functional loss begin and the tissue will start to turn necrotic. The safe length of time to restrict blood flow has not been accurately determined. However, EMTs are trained that the safe period of time for applying a tourniquet is two hours. I have never been in breast bondage for longer than 30 minutes at a time so have never approached that limit. Bondage is, by its very nature, risky, but with thought and care you can minimize most risks.
---
Is There Any Long Term Damage From All Your Bruising?
2. I know you can, like the old Timex watch commercials, take a licking and keep on ticking. I have seen some of your films where almost your entire body, especially the legs and butt, are just a huge mass of welts and purple. Can there be any long term vessel damage and do you have to watch this and wait for your body to tell you all is okay before you do that again?

Just like with breast bondage, the level at which one bruises, and how quickly those marks fade, vary from person to people. Age and circulation do play a large part in this. The older you get, the easier one can bruise and the longer it can take for bruises to fade. I am lucky in that my marks have always cleared up fairly quickly. Perhaps my skin has an innate ability to clear bruises quickly, making heavier BDSM play easier for me? I do not know for sure, as this is the only skin I have ever had, so I can't really compare it to other people's healing process. All I know is that marks don't stay that long on me, no matter how purple they may be.
Once my marks clear, I feel comfortable getting more. I don't feel comfortable stacking bruises on top of bruises. Additionally, as a model, you can't show up marked to a shoot. Shoots need a fresh canvas to start with. I have never had any long term damage with any of the shoots I have done, but if I did, just like with breast bondage, I would re-evaluate how I play. Luckily for me, I have not had to cross that bridge yet.
---
What Is The Danger Of Breath Play?
3. I have seen various levels of 'breath play', from covering the nose/mouth with a hand, headgear which seals off and manual choking on the neck. A few times with manual choking it is done to a point where the performer passes out. I have to believe that this practice is dangerous. Are there possible problems there for those who do it?
To answer your question, yes, there are possible problems associated with breath play, such as tongue biting, hemorrhaging in the eyes, difficulty in concentration, and the big one–death. Despite all this, breath play isn't going anywhere.

The breath play debate is probably the most hotly contested topic when it comes to kink play. People are very firmly in one camp or the other with very little middle ground. Decades of debate, thousands of man hours and countless research have failed to resolve this one. I believe it comes down to this: people are always going to do breath play. Because they like it. No matter how much you might tell them not to do it. An example of this is adolescents continuing to engage in The Fainting Game.
The truth is that most people do a mild form of self breath play as they strive to reach orgasm. Unconsciously, as we get close to cumming, most of us gasp, strain and hold our breath to some degree. Once some folks become aware of this, they can start to formalize this practice to varying degrees. For some, it is just a hand over the mouth or around the throat. For others, you start going as far as David Carradine and end up dead. Breath play is not something that should be practiced solo. It is too risky! But even as I type this, I know people are still going to to do it anyway.
The idea that being choked unconscious is risky holds strong in the kink world but people always seem to forget that it is a very common martial arts practice. In dojos across the world, people are being choked unconscious on the daily. We don't seem up in arms over unconsciousness due to martial arts, but kink play gets people all worked up, even though the end results are the same. Anything we do, from driving a car, to drinking alcohol, to sky diving, carries a degree of risk. It is up to each individual to decide what level of risk they are comfortable with.
---
Why Are Condoms Used On Toys But Not Performers?
4. I know you have testing done very frequently. Every toy that is used is covered with a new condom for health reasons. Yet it seems the majority of the time the male handlers do not wear condoms. Is this strictly a trust issue because it looks better for the shoot?
Testing is something that is taken very seriously in the industry, and you can not work without a current test. Tests are only valid for 14 days. The full panel test that performers use covers HIV, Hepatitis B&C, Chlamydia, Gonorrhea, Trichomonas and Syphilis.
If I were asked to chose between fucking a civilian or a performer, I would choose a performer every time. A performer cannot work without a clean test therefore, is much less likely to take sexual risks that jeopardize their ability to earn an income. It is in our best interest to be safe and careful. Civilians can be risky, pick something up, get it treated, not engage in sexual activity until it clears and go about their life without their income being affected. Performers do not have that luxury.
The main reason that you do not see male talent wear condoms is that consumers simply do not want to watch condoms in porn. They vote with their dollar and viewers say "no condoms". If more viewers were okay with condoms, you would see more of them in porn.
Toys are covered with condoms to make clean up easier. Even people using their own toys on themselves can chose to use condoms simply because it makes clean up after the fact so much easier. When a company is shooting every single day and using the same toys on model after model, condom use just makes sense. Not every shoot is with a tested performer. Some shoots have a handler that does not make genital or oral contact with the model. For these shoots no test is needed. Seeing as tests cost around $160 to $200 and only last for 14 days, models pace their testing very carefully and will not get tested for a shoot that does not require it, as they do not want to waste a tested day unnecessarily.
Keep it Kinky My Friends,
RDG
Want to add your own insight to the conversation? Leave a comment below.
Have a question that you want answered in the Dirty Talk Advice Column? Contact Rain here.
OR