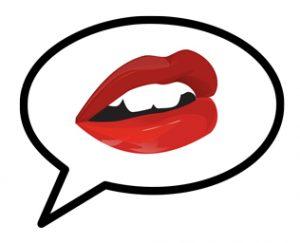 Despite some people's belief to the contrary, the world is not full of only raging size queens. I can honestly assure you of that for a fact. The truth is that more often than not, the complaints I hear are dealing of with too big over things being too little. However, there are a section of fine folks out there that deeply desire the sensation of being fully stretched out to their limits. And today's column is for those size queens that crave the challenges of taking on the outsized.
From fisting to DPs to tackling the Mount Everest of cock, this column is all about tips for how to safely pack one as full as they can possibly go. Let's roll up our sleeves and get to work, shall we?
Disclaimer: some of the links below are affiliate links. Information about my affiliate partners can be found HERE.
---
How Do I Safely Transition To Fisting?
"What is the best way to transition from toys to fisting? I am ready to go bigger but want to do it in the right way. How do I do that?"-Ready To Upgrade

Like with all size upgrades, the key to fisting is to go slow and careful. Upgrading is not something that you just rush into. Fisting is actually fairly easy to pull off for most people. You just need to be willing to put in the time and effort. Our holes are amazingly resilient and capable of an impressive amount of stretch, given the right circumstances.
The biggest factors when it comes to sizing up are lots of lube, lots of patience and listening to your body. Unlike toys, which tend to be fairly uniform in size, fists have a fairly large circumference at the knuckles. To get an idea of how wide you are going to need to stretch, make a circle with the fingers of one hand and thread your other hand through it. See how much space you need to fit your knuckles through? That is where you need to go in order to accommodate a hand.
I am not sure if you have a willing partner to go on this journey with you or if you are currently just practicing with yourself at home, but the good news is that many sex stores carry toys shaped like fists. Whether flesh or toy, the technique is the same: shape the hand like the bill of a duck, gently twist in with a corkscrew motion and then pull back to apply more lube. Each time you go back in, go a little further. Each time you pull back, apply more lube. As your body relaxes and opens up, you will find that you will be able to go deeper.
The critical obstacle is when you get to the knuckles. There will be a moment of resistance but when you get past them, the entire hand is rather abruptly sucked right in. Once you are docked, DO NOT move. Not at first. Let the body adapt to what has just happened to it. Once you are relaxed and get used to the feeling, you can try some hand motion and see what feels best to you. I am personally a fan of waving at someone while I am inside them and calling them a Muppet, but to each their own. For more information about fisting, here are some helpful how-to videos.
It should be noted that the sensations associated with fisting can be incredibly overwhelming. I have had two different men go blind on me. They basically experienced such a sensation overload that their eyeballs stopped registering for a brief moment. Thankfully, their vision only short circuited for around 30 seconds. They also both experienced a drop in body temperature and a loss of muscle coordination. I had to pop them into a hot bath while they regained their composure. Not that they were complaining, mind you. They seemed very appreciative–once they could walk and see again. Done properly, fisting is a sensation like no other. By taking your time and listening to your body, you are in for a world of pleasure.
---
Will An Anal DP Harm My Rectum?
"I have yet to be DP'd but it is a fantasy that I hope to live out. I just don't want to ruin my rectum and I worry how it would affect my sphincter muscles as I get older. Is there a way of stretching out my anus to accommodate two large cocks without it causing damage?"-Taking On Two

This is a tricky one TOT. I know of many people that have cheerfully engaged in double anal penetration with no side effects whatsoever, but studies have shown that there does appear to be an increased incidence of incontinence with practitioners of anal play. What exactly these numbers happen to be is all over the board–there have not been a huge amount of studies and the amount of participants are fairly low.
Yes, anal sex comes with an increased risk of tears, STIs and incontinence, but there is also a risk associated with getting into your car and driving anywhere. We all make calculated risk assessments based on the reward payoff.
The key to anal is to go slow, pace yourself and don't engage in it on the daily. The larger you go and the more frequently you do it, the higher the chance of something going wrong. By all means try out that double penetration that you are craving…a few times will not cause your ass to fall out of your ass. If you find yourself addicted to the sensation and start indulging in it regularly, then yes, in your twilight years you have a higher chance of spending some time in depends.
How high is that chance? It is hard to say exactly and only you can decide if the reward is worth the risk. I know what camp I fall into and am going to keep sticking things (carefully and respectfully) up my butt. Diapers be damned. I will cross that bridge when I come to it and at least I will have picked up plenty of good memories along the way.
---
How Can I Prepare Myself To Take A Large Dick?
"I want to take on a really really big dick but am also a little nervous, despite it being a huge fantasy of mine. Do you have any tips for tackling the more endowed types out there?"-Size Queen Hopeful

The truth is that a vagina is surprising elastic–after all, given the right circumstances and time, a child can come out of it. When unaroused, studies have shown that the average depth of a woman's vagina is 2.8 to 3.1 inches. In its aroused state, it expands to 3.7 to 5.8 inches. Yes, you heard that right. At its most excited state, it doesn't go past 6 inches. Which is why researchers consistently report that most women prefer girth over length. Anything over 6 inches can cause discomfort if not deployed properly.
However, you are not most women. There are some out there that crave the challenge of a big cock. There is certainly nothing wrong with challenging yourself if that is what you desire. Bear in mind that the larger sizes are going to take you to maximum strain and proceed accordingly.
I suggest starting on your own with various sized toys to see how large you can comfortably go. Make sure you are as aroused as you possibly can get, have a bottle of good lube on hand (I recommend one that is glycerin free, water based, alcohol free, and all natural like Slippery Stuff or Sutil) and go slow, listening carefully to your body the entire time. The key is relaxation. Once you have the toy inserted leave it be and let your body acclimate to it and relax around it. I also highly recommend Kegle exercises to train your PC muscle
There is a difference between good challenging pain and bad pain, and your body is usually very able to tell you which side you are on. The tricky part is that the more turned on you are, the dumber you become. I call it being dick drunk. Your brain is awash with endorphins and naturally produced painkillers. Don't believe me? I can prove it with just one word: rugburn. How many of us have had an epic session, felt no pain and then woke up the next day to abraded elbows or knees that we had no memory of acquiring? In the heat of the moment, it can be hard to realize how far you are pushing yourself. Studies have also found that heightened sexual arousal impairs decision making and lowers inhibitions.
The hazards of a very large cock is that they can actually tear you internally if you are not careful. While an internal tear or a bruised cervix is a worst case scenario, by going slow and listening to your body, you can tackle those larger sizes that you are craving. Just be sure to attempt it with a patient and understanding partner that is only going to push you as far as is safe to do so. Good luck and may all of your big dick dreams come true!
Keep it Kinky My Friends,
RDG
Want to add your own insight to the conversation? Leave a comment below.
Have a question that you want answered in the Dirty Talk Advice Column? Contact Rain here.
OR